Nestled comfortably along the Sunshine Coast, Brisbane is often overlooked as a tourist destination in favor of the Great Barrier Reef to the north and Sydney and Melbourne to the South. Put simply, it shouldn't be – especially for anyone curious about Australia's unique wildlife. Brisbane and its surrounding area offer wildlife experiences worthy of any visitor's coastal itinerary.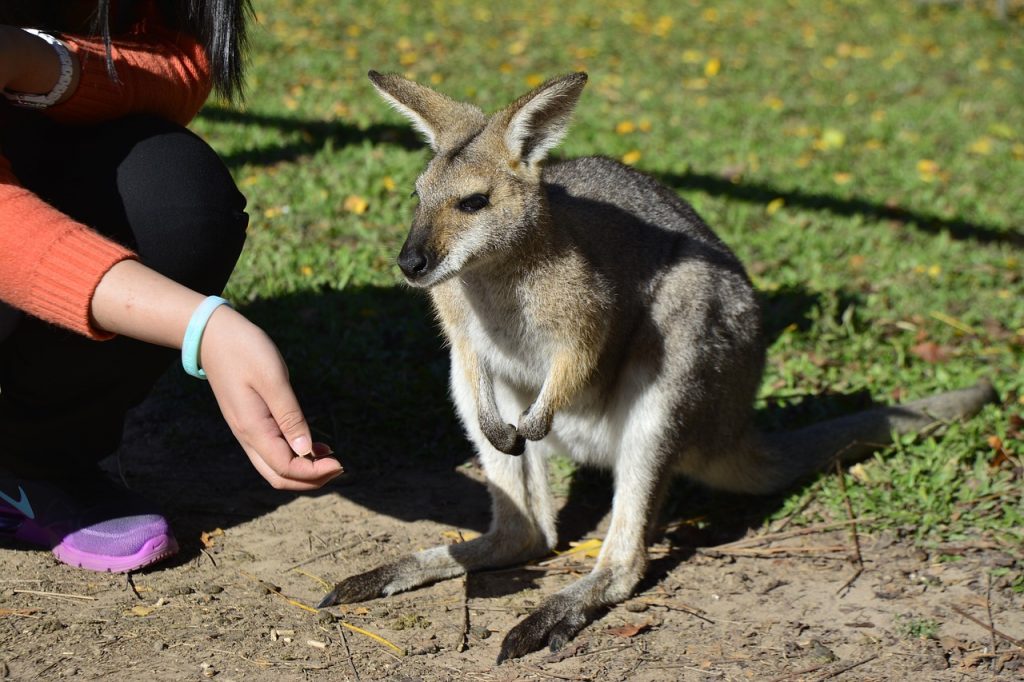 Lone Pine Koala Sanctuary
Located directly on the Brisbane River, Lone Pine Koala Sanctuary offers much more than its name might suggest. Of course, it also lives up to that name by letting you view, hold, and take pictures with the cuddly creatures. Beyond koalas, however, the sanctuary is home to a wide variety of indigenous wildlife, including kangaroos, wombats, dingoes, and crocodiles. Though hands-on interaction is limited to koalas, snakes, and baby crocs, there are also feedings and talks to be found throughout the park that provide many of the same thrills. All of these experiences – including platypus feedings and Tasmanian Devil talks – are run daily, so don't be afraid of missing out.
Lone Pine is by far the easiest attraction to get to if you're staying in Brisbane, and can actually be visited via a river cruise. Consider adding this to your excursion for an extra dash of adventure. Book in advance on Klook to save on admission.
Australia Zoo
To the north of Brisbane proper lies Australia Zoo, an institution fondly remembered as the one-time home Steve Irwin, better known as the Crocodile Hunter. His conservationist ethos can still be found all over the zoo, which is home to species as varied as tigers, parrots, kangaroos, echidnas, rhinos, and, of course, crocodiles.
Australia Zoo is still owned and operated by the Irwin family, and as such it's not terribly surprising that the zoo presents its exhibits in a way that is incredibly accessible to families and children. Notably, the zoo also offers a "Zookeeper for a Day" program, which allows kids ages 4-15 to have behind-the-scenes encounters with a wide variety of the zoo's inhabitants. Though the zoo is kid-friendly, it can also be quite enjoyable for adults, offering interactive experiences to guests of all ages.
At 59AUD, admission here is a bit more expensive than Lone Pine, though the interactivity and sheer breadth of animals on display here make the steeper price worthwhile.
Further Adventures
Those looking to find more natural wildlife encounters than those listed shouldn't revise their itinerary just yet. While Brisbane is fairly built up, nearby Moreton Island might slake your thirst for more a wild adventure. A little more than an hour away by ferry, Moreton is one of the world's largest sand islands, and offers hikes, beaches, and plenty of seaside adventures. Snorkeling and diving along the island's wrecks and reefs show a side of Australia's waters a bit different from that of the Great Barrier Reef to the north.
Those preferring to interact with wildlife while remaining dry can head to Tangalooma Island Resort, where they can feed wild dolphins – for a fee, of course. Whale-watching cruises also depart from the island, and while sightings are not guaranteed, the creatures are truly magnificent to behold.
Moreton is just a day trip from Brisbane, and prices vary depending on what activities you choose. No matter what you do, however, the island is sure to be an adventure.
Header photo by Bob Walker on Unsplash